Leadership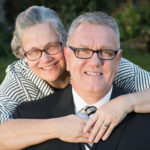 SENIOR PASTOR
WENDELL & ROBIN MAYNARD
Wendell L. Maynard and his wife Robin have served as the Senior pastors of Firstborn Ministries in Rockford (Loves Park), Illinois since 1984. They have been married for 38 years and have five children and five grandchildren. Robin has served in various capacities in the church as Children's Ministry director, Ladies Ministries leader, and Principal of F.C.A. Robin is a registered nurse at a local hospital.
Wendell has been an ordained minister for the past 31 years and is currently serving as the Presbyter, overseeing and assisting 15 churches in the Northern Illinois area. Wendell's love for people, his passion for preaching and teaching from the Bible, his transparency about life, and his humorous anecdotes cause the Word of God to come alive. He also writes adult Sunday school lessons for the Pentecostal Publishing House. This literature is distributed to thousands around the world.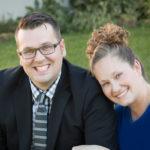 PASTORANTHONY & HEATHER MAYNARD
Anthony & Heather are the Pastors at Firstborn Ministries. Anthony & Heather were Youth Pastors at Firstborn Ministries for over 8 years before transitioning to Administrative Pastor and then being elected as Pastor in 2014. They are currently serving as the IL District Youth Secretary. Anthony also travels, preaching and evangelizing, sharing the Gospel Of Jesus Christ. They love the ministry with all their heart, and would love to see you at Firstborn Ministries!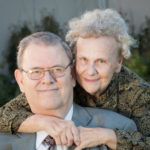 FOUNDING PASTORRONALD & HARRIETT YORK
Ronald & Harriett York founded Firstborn Ministries in 1977 and Pastored it until 1984. After they left Firstborn Ministries they started 2 other church's. They have devoted their life to over 40 years of ministry. Ronald is a retired ordained minister. In 2014 they came back to Firstborn Ministries and continue to work in the local church in many different areas. We are blessed to have them home!