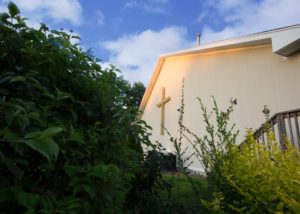 Thank You for your interest in Firstborn Ministries! We would love to connect with you and answer any questions you may have!
We want to show you the hope that is Jesus Christ in the Greater Rockford Land Area. That is Rockford's hope through you and I. At Firstborn Ministries we are "Taking Jesus As He Is…To People As They Are"
We would love for you to join us for one of our Sunday Services at 10:00am & 6:00pm. We pray blessings upon you and your family and look forward to seeing you soon.
Sincerely,
Wendell L. Maynard, Senior Pastor
and Anthony D. Maynard, Pastor
FIRSTBORN MINISTRIES
8213 N. Alpine Road
Loves Park, IL 61115
(815) 633-0030
firstbornministries.com
hischurch@firstbornupc.com